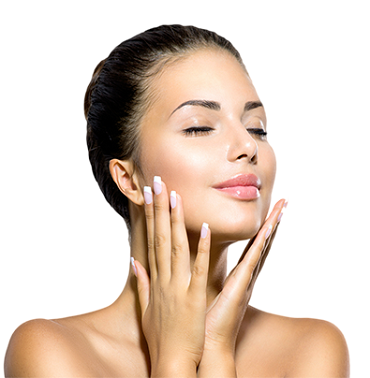 "To provide exceptional and comprehensive dermatology and trichology solutions and utmost patient care."
Welcome to
iVA
Skin & Laser Center
Skin Treatment in Ahmedabad
Iva Skin Clinic and Laser Center have a leading dermatologists who use their medical expertise to offer world-class skin treatments and deliver exceptional results. We are one of the most trusted brands in the Skincare sector where one can avail safe and effective solutions for all dermatology conditions. Iva Skin Clinic and laser center is serving people with the best cosmetic services and Skin Treatment in Ahmedabad, that science and technology can offer. We are equipped with a world-class state of the art technologies. As an expert, our experienced team of dermatologist takes great care of all your skin requirements like Acne Treatment, Acne Scar Removal, Laser Hair Reduction, Pigmentation, Fillers, Skin Rejuvenation, Anti-Ageing, Chemical Peeling, Skin Tightening, Tattoo Removal, Pre-Bridal Etc.
We have clubbed the aesthetics of beauty and medical knowledge to form a unified skincare service under one roof. Your visit to IVA Skin Clinic and Laser Center is led by our dermatologists who start with the skin analysis and take stock of your overall medical condition before they suggest any treatment plan exclusively for you.
Skin Laser Treatment
All men and women wish to have healthier and light skin complexion but many factors in our surroundings can damage the skin and make it appear darker or with blemishes such as sunspots. We understand that everyone's skin is different and needs personalized care and attention. Our dermatologists assess the need for a consumer and recommend customized Skin Laser Treatment. We offer the latest aesthetic solution to all your skin problems. This solution can improve skin texture, skin tone, and skin elasticity while reducing the appearance of wrinkles, pigmentation, enlarged pores, and scars. Our balanced clinical approach – from a simple skin peel to a more advanced medical procedure – is planned to suit your own unique individual skin and body needs. The wide range of services provided at our clinic- acne and scar treatment, laser hair removal chemical peeling, anti-wrinkle injections and fillers, anti-aging treatments, bridal packages, and others. Allow us to transform your skin in no time. Contact us for more details and treatments.
About Us
Best Services
Explore Our Best Services
Say goodbye to the effects of sun damage, rosacea, hyperpigmentation, and more. With the innovative Intense Pulsed Light (IPL) photofacial procedure, gentle skin rejuvenation is now easier than ever.
If you're not happy with shaving, tweezing, or waxing to remove unwanted hair, laser hair removal may be an option worth considering.Laser hair removal is one of the most commonly done cosmetic procedures.
Radio-frequency skin tightening is an aesthetic technique that uses radio frequency (RF) energy to heat skin with the purpose of stimulating cutaneous collagen, elastin and hyaluronic acid production in order to reduce the appearance of fine lines and loose skin.
Acne, also known as acne vulgarise, is a result of oily secretions under the skin that block the tiny opening of hair follicles.When these become blocked, it can present as Blackheads, Whiteheads, Papules, Nodules, Cysts or Pustules.
Ringworm is a fungal skin infection that causes a red, circular, itchy rash. Ringworm is officially known as tinea or dermatophytosis. Ringworm is referred to by other names depending on the part of the body that is affected.
Awesome Reviews
What our customers say about us
The iVa Laser and Skin Clinic is the best clinic. I visited clinic because of acne trouble and I got an amazing result after the treatment. Dr. Mairti is a very professional and polite, she very explained treatment steps to me at the time of the first visit. Progress pictures are always taken by her on every visit so I can see my improvement.
Gautam Sharma
The iVa Skin and Laser Centre provides a friendly and professional service, and I recommend it to all my friends. I have visited this clinic for laser hair removal treatment, initially I was slightly conscious. But at the first meeting, Dr. Maitri explained to me about the treatment to boost my confidence. Thank You, Dr. Maitri.
Chetan Rathod
I impressed with the results of Skin tightening treatment. Staff was so knowledgeable and explained everything to me during the consultation and educated me about my skin. So, happy with the results. iVa Skin and Laser Centre is best for Skincare treatment.
Vishnu Sadhu
I just wanted to say thanks to the iVa Skin and Laser Centre. Excellent service they provided to me. I visited the clinic for pigmentation issue, after the result I noticed a magical change. I would recommend everyone looking for the best skin and laser clinic.
Khushbu Bhatt
Absolutely delighted with the experience at iVa Skin and Laser Centre. The team of iVa Skin and Laser Centre is extremely professional. I had hair removal treatment done in the Clinic. The level of service is excellent, the results are just amazing beyond my expectations. A big Thank you to the iVa Skin and Laser Centre!
Kishan Jadav