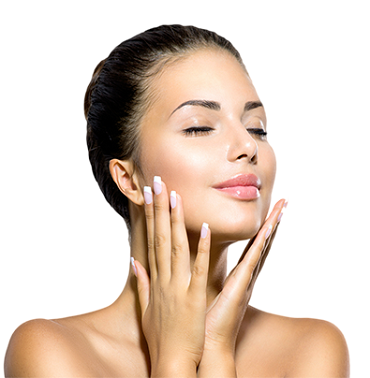 "To provide exceptional and comprehensive dermatology and trichology solutions and utmost patient care."
Welcome to
iVA Skin & Laser Center
Skin Treatment in Ahmedabad
Your skin is your mirror; it reflects your age, habits, experiences, illnesses, and current vigour. Additionally, being in good shape makes you appear beautiful. Both your health and your age are described by it, from teenage acne outbreaks to the glow of pregnancy and the sunspots brought on by aging.
The IVA Skin and Laser Center provides targeted Skin Treatment in Ahmedabad for people who want perfect skin. Our skin treatments are clinically proven to help heal skin and keep it glowing with health.
All-natural and eco-friendly Skin Treatment in Ahmedabad help to fight aging, minimize wrinkles, and provide deep hydration. Our treatments are designed to provide long-lasting results without irritation.
Skin Laser Treatment in Ahmedabad
IVA Skin and Laser Center provides Skin Laser Treatment in Ahmedabad. Our laser treatment for the skin removes age spots, acne scars, and other skin imperfections. The benefits of Laser Skin Tightening treatment for the skin are numerous.
Laser Treatment is one of the most effective methods for improving the appearance of the skin. It is also a very safe and effective procedure, which means that it is unlikely to cause side effects. At IVA Skin and Laser Center we provide Skin Laser Treatment in Ahmedabad also for hair removal. We use the latest technology to provide Skin Laser Treatment in Ahmedabad and our Laser Treatment gives a more permanent solution than many other treatments.
Many people who undergo laser treatment find that their skin not only gets a better appearance, but our laser treatment also prevents skin condition from worsening in the future. Laser Treatment is a great option for those who are not satisfied with the results of other treatments, or for those who are looking for a long-term solution.
About Us
Best Services
Explore Our Best Services
Bid adieu to the effects of hyperpigmentation, rosacea, and other conditions with our IPL Photofacial Treatment. Gentle skin rejuvenation is now simpler than ever thanks to the ground-breaking IPL Photofacial Ahmedabad at IVA Skin and Laser Center.
Shaving, tweezing, and waxing to get rid of unwanted hair can be a tedious process. Hair Removal Laser Treatment in Ahmedabad is of the most often performed cosmetic procedures is laser hair removal.
Our Skin Tightening in Ahmedabad will give a firmer skin without any wrinkles by stimulating formation of cutaneous collagen, elastin, and hyaluronic acid. Our Laser Skin Tightening Service gives your the beauty you deserve and diminishes ageing.
Acne is a condition caused by oily secretions under the skin that block the tiny opening of hair follicles. Our Acne and Acne Scar Treatment Ahmedabad will give you a ache and acne scar free skin.
We provide treatment for Fungal Infection in Ahmedabad for Ringworm which is a fungal skin infection that causes a red, circular, itchy rash. Fungal Infection Treatment in Ahmedabad by IVA Skin and Laser Center can help you.
Awesome Reviews
What our customers say about us
I've been going to IVA Skin and Laser Center for a couple of years now and it's been fantastic. I was initially very nervous, but they have made me feel really comfortable. The entire staff is incredibly knowledgeable and always available to answer any questions I may have regarding treatments or products.
Ankit Malvi

My Experience at IVA Skin & laser center has been extremely professional and adequate My personal experience was very good at this clinic , The clinic is very well designed. Would recommend it as one of the best clinic of ahmedabad. highly recommend Must visit.
kshatriya abhishek

I impressed with the results of Skin tightening treatment. Staff was so knowledgeable and explained everything to me during the consultation and educated me about my skin. So, happy with the results. iVa Skin and Laser Centre is best for Skincare treatment.
Vishnu Sadhu

I just wanted to say thanks to the iVa Skin and Laser Centre. Excellent service they provided to me. I visited the clinic for pigmentation issue, after the result I noticed a magical change. I would recommend everyone looking for the best skin and laser clinic.
Khushbu Bhatt

Absolutely delighted with the experience at iVa Skin and Laser Centre. The team of iVa Skin and Laser Centre is extremely professional. I had hair removal treatment done in the Clinic. The level of service is excellent, the results are just amazing beyond my expectations. A big Thank you to the iVa Skin and Laser Centre!
Kishan Jadav