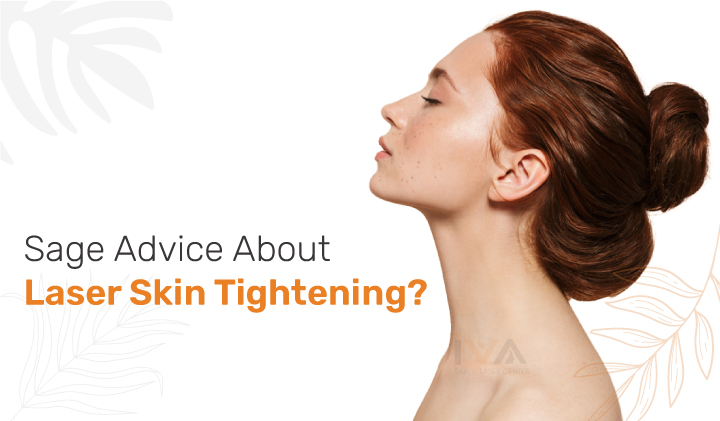 Sage Advice About Laser Skin Tightening?
A cosmetic technique called Laser Skin Tightening Service aims to lessen some skin aging symptoms. Lasers are used to heat the skin's collagen in this procedure. If you are looking for Laser Skin Tightening Near Me in Ahmedabad, IVA Skin and Laser Center is the best place to get Skin Tightening in Ahmedabad.
In this article, Laser Skin Tightening Service is covered, along with different techniques. Additionally, it discusses how to be ready for the surgery, potential costs, and what to expect afterward.
What is Laser Skin Tightening?
A less invasive, nonsurgical cosmetic technique is laser skin tightening. It might lessen the appearance of aged skin.
Skin typically becomes less elastic and tighter as it ages. This procedure involves collagen, a group of fibrous proteins found in the skin, modifying its properties.
The aim behind Laser Skin Tightening Service is to warm the collagen in the skin by heating infrared light radiation. The outer layers of collagen are altered by specific frequencies of this radiation, which also encourages new collagen growth. The skin could seem tighter as a result of this.
The body parts that people most frequently use Laser Skin Tightening Service on are as follows:
- Face
- Jawline
- Neck
- Stomach
What kinds of Skin Tightening Laser Treatments are there?
There are primarily two categories of Skin Tightening Laser Treatments:
They are ablative and non-ablative. Additionally, there are fractional lasers, which may or may not be ablative.
* Ablative
The more aggressive type of laser therapy is ablative laser therapy. They pierce the skin and harm the collagen, occasionally even destroying it. This causes the skin to manufacture new collagen, which could result in skin that seems tighter.
* Non-ablative
Compared to ablative lasers, non-ablative lasers are less aggressive. They can heat collagen in a person's skin without harming it, unlike ablative lasers. Collagen formation is encouraged by this temperature.
Non-ablative lasers may be better acceptable for people with dark skin than ablative lasers.
* Fractional
At skin depth, fractional lasers form columns of beams that do not harm the gaps in between the columns. Ablative or non-ablative fractional lasers are available.
How to get ready for the Skin Tightening Laser Treatment?
Each facility has its own unique procedures for laser skin tightening. Go through the following points if you are looking for ways to get ready for Laser Skin Tightening Near Me.
The following are some important actions to take before Skin Tightening Laser Treatment:
1. Be mentally prepared.
2. Trust your cosmetic surgeon.
3. The physician will explain to the patient any hazards associated with the operation.
4. They will ascertain if the patient has any skin issues that would preclude the treatment from being effective.
5. Before the procedure, the clinic will take pictures of the patient's skin.
6. The doctor might treat the patient's skin with antiviral medication to lower the likelihood of infection.
What is the price of laser skin tightening?
The clinic delivering the service, the location or state, and the kind of Laser Skin Tightening service will all affect the price of the procedure.
The best method to learn about these expenses is to request a quote from a respected neighborhood clinic.
What to anticipate following the surgery
1. After undergoing a laser skin tightening operation, patients should use sun protection. This ought to reduce the likelihood of hyperpigmentation.
2. As a result of laser skin tightening:
- Pain
- Itching
- Temporary swelling
For further information on how to care for skin following Skin Tightening Laser Treatment, people can speak with a medical practitioner at IVA Skin and Laser Center, the best place to get Laser Skin Tightening Near Me.
Conclusion
The idea behind Skin Tightening Laser Treatment is to heat the skin by using specific laser frequencies, which causes the skin to contract in response. Ablative and non-ablative laser skin tightening are the two primary types. Swelling, discomfort, and hyperpigmentation are minor effects of the surgery that are possible.
A trustworthy hospital may also be suggested by a medical expert. In order to find out which kind of laser skin tightening may be best for their skin, a person should speak with a healthcare specialist at IVA Skin and Laser Center, best known for Skin Tightening in Ahmedabad.