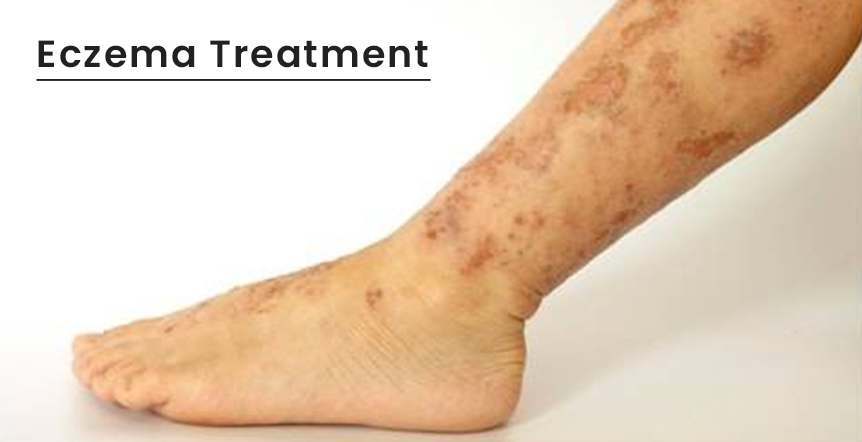 Eczema Treatment in Ahmedabad
Eczema is also known as dermatitis. Its an itchy skin condition marked by rashes. The first stages appear with red patches while in long-term cases the skin may become thickened. The area of skin involved can vary from small to the entire body. The exact cause of dermatitis is often unclear but dry skin is more prone to develop eczema even genetic and environmental factors play an important role. don't worry about Eczema problem we are here to help you. we have a team of experienced doctors and we offer the best Eczema Treatment in Ahmedabad.
What causes eczema?
The real causes of Eczema are still unknown but some environmental factors aggravate the condition. Genetic factors also play a role in some types. Changes in lifestyle and habits along with medical management is required to relieve the patient. our team will guide you to find the causes of Eczema and also help you to how to overcome such type of problems. you have to just contact our Eczema Treatment Center in Ahmedabad and you will get proper guidance in just 15 min.
There are many types of eczema :
Atopic Eczema
Irritant Dermatitis
Seborrhoeic Dermatitis
Discoid Eczema
Each subtype of eczema requires specific tailored treatments. Eczema can appear at any age. Keeping the skin moisturised is an important aspect in the treatment of atopic eczema.
Treatment :
At Iva skin and laser center, we utilize following treatment methods :
Triggering factors are identified by proper history taking and then lifestyle modification advice is given like using the right-hand washes, disposable gloves, barrier creams and moisturizers, mild soap, cleansers, etc. Topical corticosteroids, topical calcineurin inhibitors will be needed in some cases Oral Medications in severe cases. Do you want more information in just 15 min? contact our Expert and get proper solutions.