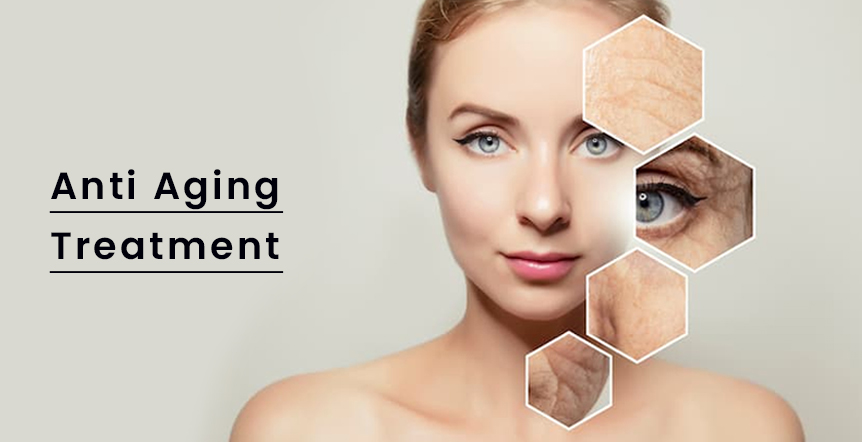 Anti Aging Treatment in Ahmedabad
Definition & Overview
Anti-aging treatments are specifically designed to reduce the appearance of wrinkles, fine lines, and sagging skin. These treatments are commonly performed on parts of the body that are most susceptible to the earliest signs of aging, such as the face, neck, and hands. Depending on the extent of the condition, treatment options range from over-the-counter ant-aging products such as creams and lotions to Botox injections and highly invasive surgical procedures such as facelift. Each option comes with certain risks, so it is important for patients to have a thorough discussion with their skin care and anti-aging specialists before undergoing any type of treatment.
Who Should Undergo & Expected Results
Anti-aging treatments are highly recommended for those who are prone to developing wrinkles and fine lines, as well as those who have loose, sagging skin. People who usually take advantage of these treatments are those who are at least 30 years old. Research shows that these are more popular with the female population, however, more and more male patients are now starting to appreciate the benefits of anti-aging treatments.
Anti-aging treatments work in different ways, but they are mostly geared towards restoring the skin's natural collagen supply. Collagen, a protein found in connective tissues, is responsible for maintaining the skin's plumpness. However, due to the natural aging process, the body's collagen supply tends to deteriorate over time.
Today, there are different techniques used to stimulate the production of collagen and with the help of new technologies, side effects such as damage to the topmost skin layer, are significantly minimized.