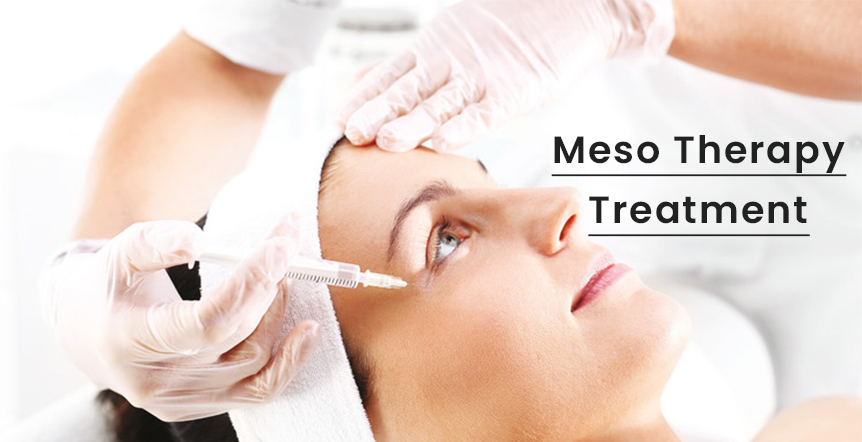 Mesotherapy in Ahmedabad
Mesotherapy may be the solution if you've had problems getting rid of stubborn fat, lines, and wrinkles and are wary of surgical intervention. iVA Skin & Laser Center provides comprehensive mesotherapy in Ahmedabad. Mesotherapy Treatment enables both men and women to achieve their goals of perfect skin with the lowest risk and zero side effects.To learn more, contact us by phone or online.
Q&A on Mesotherapy
What is mesotherapy and what is it used for?
The term "mesotherapy" describes a method of weight loss and skin tightening that involves injections of enzymes, hormones, and vitamins.
Mesotherapy, which was created in France in 1952, is frequently used to treat any of the following conditions:
Extra fat in the face, buttocks, arms, legs, hips, and back
Cellulite
Lines and wrinkles
Loose skin
The body has no definition or tone
If you want to learn more about a nonsurgical method for efficient weight loss, you should talk to our experts at iVA Skin & Laser Center.
What can I anticipate from my mesotherapy treatment?
Experts at iVA Skin & Laser Center will administer Mesotherapy Treatment at the treatment location by injecting the middle layer of skin there with incredibly small needles. Our experts for Mesotherapy in Ahmedabad may administer any of the following injections, depending on the problem you're seeking to solve:
Minerals and vitamins
Extracts of plants
Enzymes / Hormones
Medication on prescription
To ensure your maximum comfort, we might administer a little anesthetic before injecting the chosen treatment. The injection needles may occasionally be connected to an injection gun, enabling your doctor to provide several shots simultaneously.
A tiny drop of the solution is injected into the treatment area with each injection. We may use different depths to target certain parts of your body.
Experts at iVA Skin & Laser Center for Mesotherapy Treatment typically advise repeated mesotherapy sessions to get the outcomes you discussed in your original consultation. Until results begin to appear, he advises getting injections every 7 to 10 days. After that, you'll need to visit the doctor every two weeks or twice a month.
What are the differences between liposuction and mesotherapy?
Mesotherapy is a nonsurgical alternative to liposuction, which is the main distinction between the two procedures.
Liposuction removes extra fat from the desired area over time by surgically inserting a plastic tube. Your doctor administers anesthesia to you and makes a few tiny skin incisions to do this.
Despite the fact that liposuction produces visible results, the recovery period may take considerably longer than you'd want and may result in unfavorable side effects.
Mesotherapy is a non-surgical treatment that has little to no recovery time after the injection. The only true drawback to mesotherapy is that it may take up to 10 sessions to achieve your desired results.
To schedule your initial mesotherapy consultation, get in touch with our experts right away by phone or online.