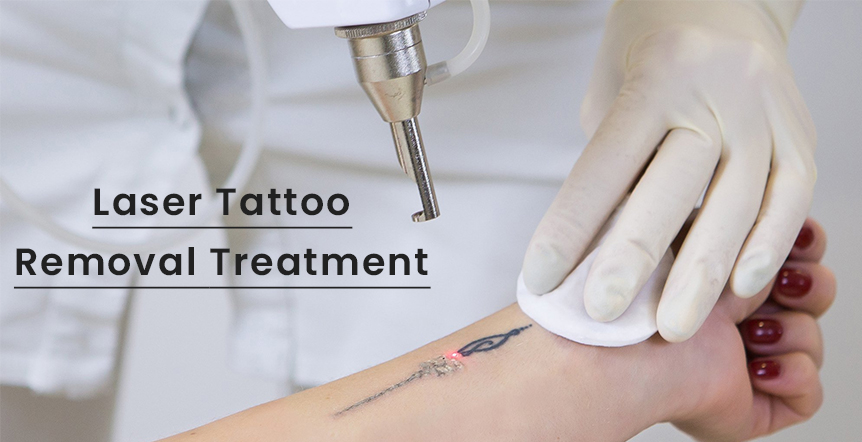 Tattoo Removal in Ahmedabad
Laser tattoo removal is a popular treatment and the only permanent way to remove a tattoo completely.
Do you remove all tattoos?
At Iva skin and laser centre, we can remove all types of tattoos. During the consultation, we will inform you of the number of treatments needed and the price of the laser tattoo removal.
'Professional' tattoos are the most common ones and the hardest to remove, these tattoos are the ones people often get from a tattooist and the difficult presents itself when there are multiple colours within the tattoo.
Does laser tattoo removal work for colourful tattoos?
While lasers are amazing, they are not magic and may not be suitable for certain tattoo colours such as yellow, additionally, complete clearance of multi-coloured tattoos may not be completely possible. The lasers currently on the market work better for amateur tattoos and blue/black tattoos.
What laser do you use?
We only work with the best and we use a system called Q-Switched Nd Yag Laser.
Does laser tattoo removal hurt?
Tattoo Removal feels similar to a hot pinprick, whilst this is mildly uncomfortable, most people tolerate treatment well.